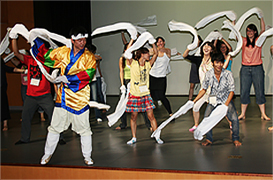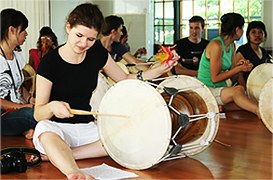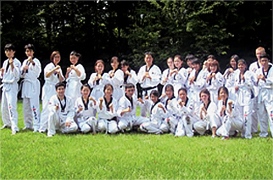 The AKS Summer Program is designed to help overseas university students learn and experience the Korean language and Korean culture. This program aims to enhance foreign university students' overall understanding of Korea by providing them with the opportunity to learn and experience the Korean language and culture, thereby fostering future Korean Studies researchers.
Eligibility
Undergraduate students in their second year or above from overseas universities and who are majoring or minoring in Korean Studies, and/or those who took Korea-related courses at their universities. Korean nationals are ineligible for this program. Korean language skills are required, as the entire program will be conducted in Korean.
Support Details
Full coverage of program and accommodation expenses. Participants must cover their own airfare and insurance.
Program Period
July (3 weeks), August (3 weeks)
Program Details
Korean Language Course by Level
Lectures on Korean Studies
Visits to historical sites and other fieldtrips
Schedule
Annual recruitment notice in January → Notification of Acceptance in March
Contact
E-mail : aksculture@aks.ac.kr